Dear Friends of Fair Housing:
In last year's Annual Report, I wrote that we were living through "unprecedented" times. I don't think I can say that this year; what was unprecedented has, in many ways, become normalized. As we head into our second COVID winter, we are certainly in a better place than last year. Vaccines are readily available, and wearing masks is just something we do now. That being said, we still face unprecedented challenges as we work to achieve housing equality and housing equity.
As we all learned in grade school, equality means treating everyone the same. It's a good start, but equity means that we try to help each person achieve the best possible outcome by meeting them where they are and addressing their particular needs. Much of our work this past year has been focused on housing equity. A global pandemic and the resulting economic downturn focused nationwide interest on housing issues. Municipalities across the country worked to stand-up large-scale rental assistance and other programs to assist those hardest hit by the pandemic: low to moderate-income families and neighborhoods that are all too often synonymous with communities of color because of past inequities.
In addition to our fair housing enforcement and education work, we tackled public policy issues to increase housing equity and opportunity. These policies include local protection for those who pay their rent with housing choice vouchers and other nontraditional sources of income, the right to counsel in eviction court, and advocacy for affordable housing projects in our community. We also settled a precedent-setting case that increased housing accessibility by enforcing the design and construction elements of the Fair Housing Act. A partnership with KeyBank and NeighborWorks will result in $3 million in mortgage loans for low to moderate families living in Toledo's traditionally disinvested neighborhoods. Our Landlord-Tenant Mediation program continued to gain traction. As of this writing, we have opened over 700 cases to help landlords and tenants resolve disputes involving everything from repairs to rights and responsibilities.
We are also especially proud of the award-winning documentary we released, ZIP CODE MATTERS, which takes a hard look at how where you live—your ZIP Code—can have more impact on your life outcomes than your genetic code. The documentary dives into the history of government policies and practices, such as redlining, the effects of which are still felt today as historically redlined neighborhoods continue to struggle with disinvestment and poverty. A big thank you to everyone involved in the making of ZIP CODE MATTERS, especially Sena Mourad Friedman, The Fair Housing Center's Director of Development and Communications, and Will Lucas and his team at Creadio. They all worked incredibly hard to tell a compelling story in the midst of a global pandemic that nobody could have anticipated when the idea was proposed to HUD back in 2018. The Fair Housing Center is pleased to present our 2021 Annual Report. Thank you to our Board and Staff for their continued dedication to our mission of eliminating housing discrimination and the creation of communities of opportunity for all. Thank you to our community partners, volunteers, donors, and supporters for another meaningful year. Without you, none of this is possible.
With you, anything is possible.

Marie M. Flannery
President and CEO
Enforcing Fair Housing Rights
Our mission is to enforce the Fair Housing Act; it is the bedrock of our advocacy. Our Enforcement team worked with hundreds of residents around Lucas and Wood County to protect and advocate for their fair housing rights. Housing discrimination continues to harm our community and impact individuals. During the pandemic, we witnessed an increase in complaints.

$400K Settlement Improves Accessibility for Senior Housing Community
A settlement was reached in a lawsuit filed by The Fair Housing Center, The Ability Center, and Brooklynn Park resident Jenny Tillman that requires defendants to complete extensive accessibility modifications for Brooklynn Park and pay $400,000 in damages to cover fees, litigation costs, and compensation for the nonprofit organizations' diversion of resources and frustration of mission. Remediation for the 55+ housing community will help improve accessibility and ensure residents can benefit from full use and enjoyment of their owner-occupied villas while they continue to age in place.
Plaintiffs filed a joint lawsuit in 2018 accusing Moline Builders, Inc., JLJ Development, LLC, James E. Moline, Lance Fuller, Larry Fast, Oravecz & Associates, Inc., Graham Design Group, LLC, and Joel Graham of discriminating against persons with disabilities by failing to comply with federal design and construction regulations for accessible housing. Seniors and people with disabilities, attracted to the community because it was advertised as fully accessible, purchased units with inaccessible kitchens, bathrooms, and for many, inaccessible entrances on a campus with an inaccessible community center and sidewalks that are too steep.
People with disabilities and the aging who cannot find housing that meets their needs are often forced to move out of their own homes into institutional housing such as nursing homes. Because of this, Congress amended the Fair Housing Act to require all new, multi-family housing built after March 13, 1991, with four or more units to meet specific accessible design guidelines.
Fair Housing Opportunities of Northwest Ohio, Inc. (FHONO) received 44% of its revenue from federal, state, and local grants. These grants are used to fund the enforcement of fair housing laws, educational programs, outreach, various investigation activities, and staff development. Investment Income/Draw generated 30% of revenue. The investment account is used for any funding gaps experienced during the fiscal year. Other Revenue includes Training Fees (1.5%), Fund Raising (2%), inkind contributions(9%) and PPP Loan Forgiveness (6%). Wages and Benefits remain the largest share of expenses at 64%. Other Operating Expenses (i.e. costs of, supplies, staff training, advertising and outreach, and third party consulting fees) represent 17%, driven in part by the one-time cost of moving. Building Expenses (rent, utilities, and repairs) are 6% of the total. For the fiscal year ending June 30, 2021, total revenue exceeded the total expense by $335,707.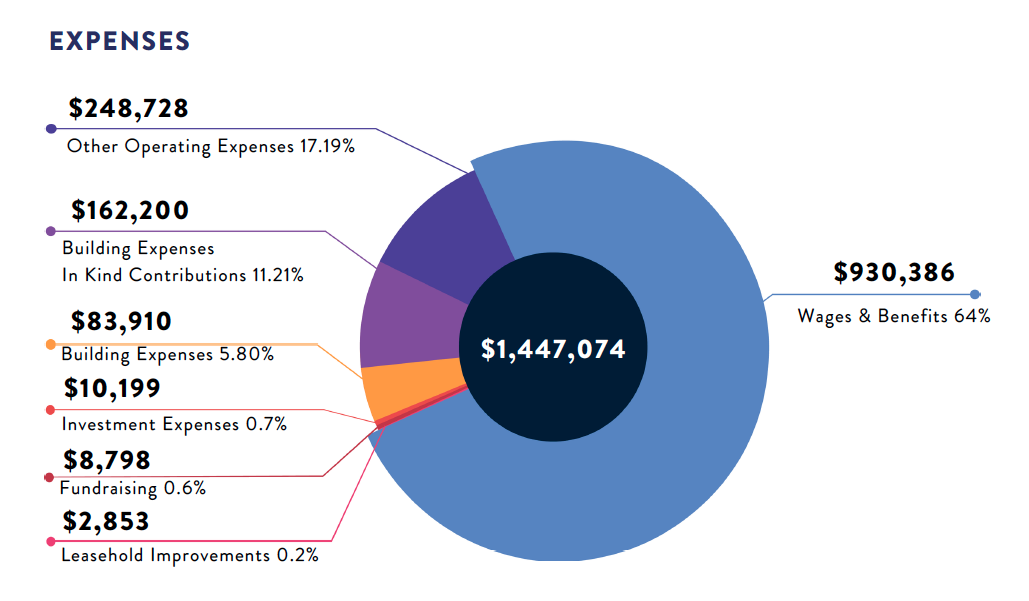 People Impacted by Services and Programs
Advertising & Outreach Impressions
Educational Materials Distributed
People with Disabilities Helped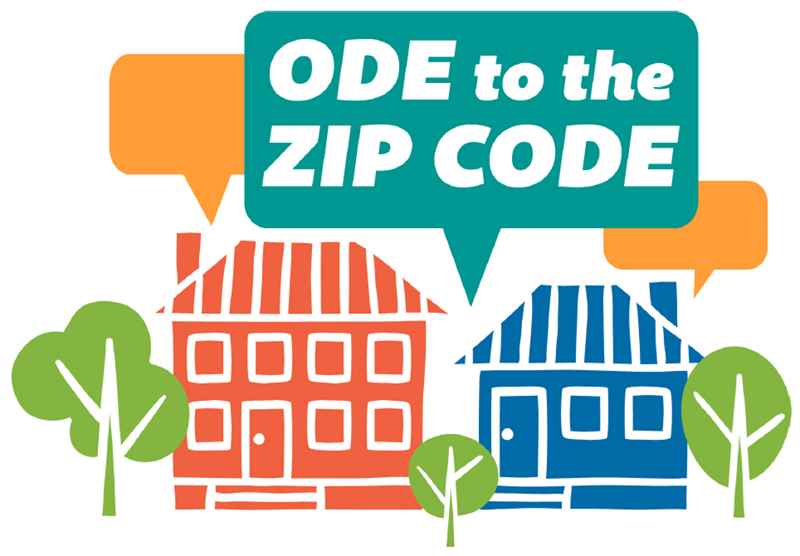 1st Place
ZEKE FREEMAN
4 Our neighbor dog Bob
3 The birds chirping
6 The trees are good for climbing
0 (Westmoreland)
7 Mott Branch Library is my happy place
2nd Place
LIAM CHERRY-TIMMONS
4 How I love trees
3 Squirrels playing, jumping
6 From big tree to big tree
1 Trees
3 Dropping their seeds
3rd Place
GERA FLETCHER
4 YMCA is so enjoyable.
3 The sound dribbling.
6 The sound of squeaking shoes.
1 The
2 chlorine smell
1st Place
ZEKE FREEMAN
4 Our neighbor dog Bob
3 The birds chirping
6 The trees are good for climbing
0 (Westmoreland)
7 Mott Branch Library is my happy place
2nd Place
LIAM CHERRY-TIMMONS
4 How I love trees
3 Squirrels playing, jumping
6 From big tree to big tree
1 Trees
3 Dropping their seeds
3rd Place
GERA FLETCHER
4 YMCA is so enjoyable.
3 The sound dribbling.
6 The sound of squeaking shoes.
1 The
2 chlorine smell
1st Place
ZEKE FREEMAN
4 Our neighbor dog Bob
3 The birds chirping
6 The trees are good for climbing
0 (Westmoreland)
7 Mott Branch Library is my happy place
2nd Place
LIAM CHERRY-TIMMONS
4 How I love trees
3 Squirrels playing, jumping
6 From big tree to big tree
1 Trees
3 Dropping their seeds
3rd Place
GERA FLETCHER
4 YMCA is so enjoyable.
3 The sound dribbling.
6 The sound of squeaking shoes.
1 The
2 chlorine smell